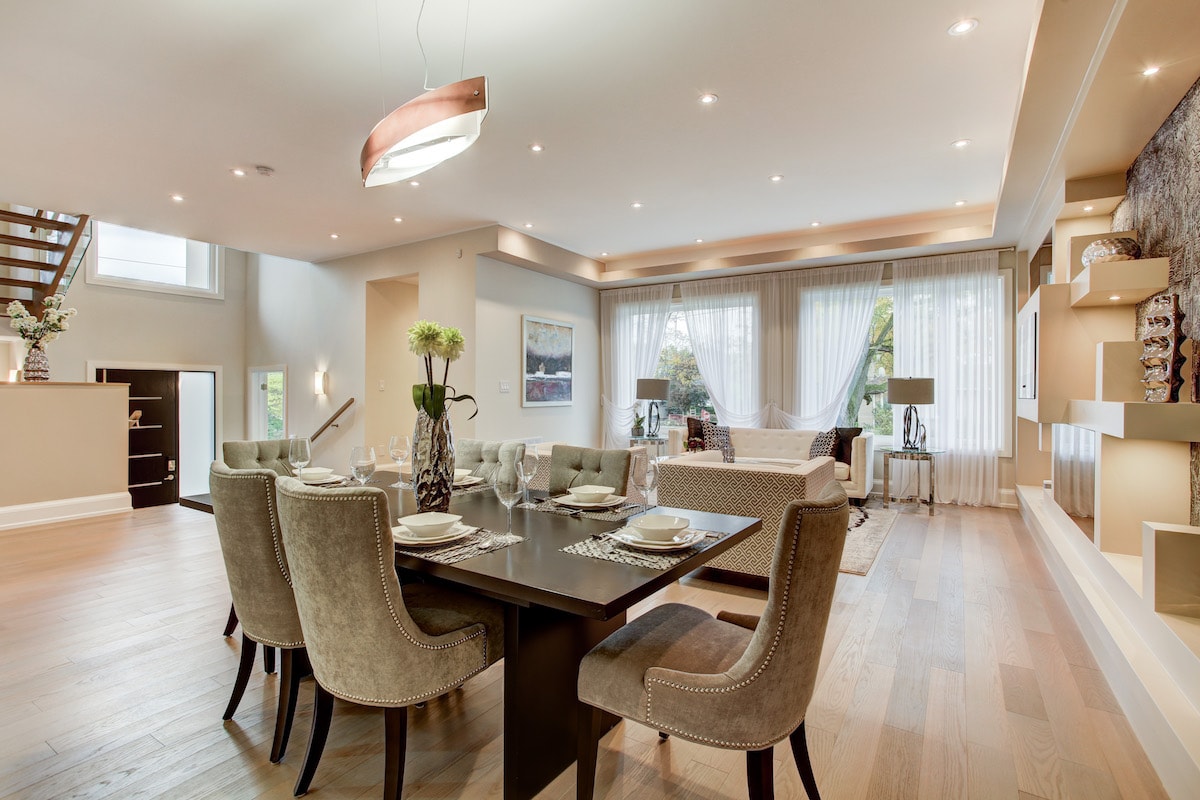 Selling price and the time required to sell a house are the primary concerns of a home seller. A proven, and effective way to achieve superior selling results is home staging.
Home staging is a design service, which incorporates design elements and furnishings that enhance a property's appeal by coordinating furnishings and home decor to focus on its best attributes. Staging mitigates a property's weaknesses and clearly defines the living spaces, encouraging prospective buyers to visualize living in the house and motivating them to purchase.
Having your house professionally staged before it goes on the market makes sound economic sense. It gives you the competitive edge over other listings in your neighbourhood. To further illustrate that staged home sells faster and for more money, a recent Canadian study based on 2,772 staged and non-staged properties, concluded that staged homes sold on average 22% faster at approximately 5% higher price.
Remember, the cost of Home Staging is less than the cost of your first price reduction!
How we turn your home into an appealing and marketable property.
Over the years, your home has become a reflection of you and your family. It has character, comfort and style. Everything is how you want it. Every picture, vase and photo on display tells a story. Each piece has a special place in your home and in your heart. However, the way we live in our home is not the best way to market our home. When you've made the decision to sell, it's time to turn your home into an appealing and marketable property. Your home becomes a product on the market and like any product; it must show well to achieve optimum sale.
Today's purchaser expects to walk into a well showcased house. Clean, bright and airy. From the flow to the focal points to the emotional feelings that are created when they walk through the home, these are the key elements that need to be in place to motivate buyers to take their next step. The goal is to enable buyers to envision themselves living in this home. A professionally staged home creates the "wow factor" for potential buyers, motivating them to buy your house over all the others- they'll want to move right in!
Staging To Sell
We believe that successful home staging is the art of using marketing and decorating techniques to create an environment to which buyers can aspire. Studies show that a typical home buyer decides if they are interested in a home within the first 30 seconds, so its imperative to "hit the nail on the head" and create the right impression! At Paradiso Design & Staging we use the art of "positioning" to create several "emotional connection points" throughout the home so that when a buyer steps into the house they "feel at home".